A little known fact is that about a dozen American prisoners of war also died in the blasts.
Hiroshima and Nagasaki were picked as targets for the Atom bomb drop
because they did not have any POW prisons.
The United States wanted to take out the one remaining large Japanese warships
that were in port at Kure Naval Arsenal and nearby ports.
The U.S. Third Fleet attacked these ports on July 24th, 25th and 28th.
These attacks led to the destruction of the aircraft carrier, Amagi.
They also destroyed 3 battleships, the Hyuga, Ise, and the Haruna as well as
5 cruisers and several smaller warships.
On July 28th, a raid of 79 B-24, Liberators, were sent to destroy the battleship, Haruna.
Two of the B-24's were shot down.
One of the B-24's, the "Lonesome Lady", was piloted by 1st LT Tom Cartwright.
He and his crew bailed out near Hiroshima.
Several were captured and taken to a military detention center in Hiroshima.
Cartwright would later recall that air crew members were briefed to tell the truth,
if captured, as our government felt the Japanese already knew what was unfolding.
Rather than suffer torture, they were instructed to truthfully tell their captors
of their mission. But the interrogator who interviewed Cartwright felt he was lying,
and he was sent to Imperial General Headquarters, in Tokyo, for further questioning.
Lt Cartwright was in Tokyo when the bomb fell on Hiroshima.
His crew members were still in Hiroshima.
The main target the morning of the bombing of Hiroshima, was the Aioi bridge.
The crew were being held in a detention center about a half-mile from the bridge.
The Lonesome Lady crew were there with two other aircrew members, from the Taloa,
the other B-24 which had also been shot down.
The walls of the detention center were solid brick and survived the initial blast of the bomb.
Three of the Americans, Norman Brissette and Ralph Neal,
and possibly Hugh Atkinson, survived the blast.
Brissette was an aircrewman on a torpedo bomber (photo above)
with his pilot, Lt Raymond Porter.
Their plane had been hit by anti-aircraft fire, and they ditched the plane shortly after.
They survived but were later picked up by the Japanese and taken, with the other aircrew members, to Chugoku Military Police Headquarters as there were no POW camps in the area.
Neal, Brissette and possibly Atkinson escaped the blast and jumped into a cesspool,
nose deep, to escape the raging flames caused by the bomb.
Upon leaving the cesspool, they were quickly recaptured and sent back to the detention center. All were badly burned and suffered from gamma ray radiation poisoning.
The third, whose identity is not certain, was used as a scapegoat. He was described by one watching as "the most handsome boy I ever saw".
It was reported that an American was tied to a pole on the Aioi bridge,
and a sign placed around his neck reading,
"Beat this American soldier before you pass", where he was beaten to death.
Drawings done by local citizens long after the bombing, show the soldier. Several other drawings show more than one soldier tortured at Hirsohima.
Brissette and Neal would later died of radiation poisoning.
They were seen by other POW's and were vomiting bile violently.
Suffering so badly, they asked their fellow soldiers to shoot them but none had any weapons.
They were given as much morphine as the other POW soldiers had until it was all gone.
They both died within hours of one another.
The drawing below is of them after capture.
These accounts are known as both men gave their fellow surviving soldiers
notes to be given to their relatives back home.
Below are the names and photos of the brave men who gave their lives
to end this terrible war in Hiroshima.
It should be noted that the bombing campaign of 24, 25 and 28 July 1945
resulted in the loss of 102 aircrewmen besides these listed below
who died in Hiroshima.

S/SGT Julius Molnar
Rear Turret Gunner; on the B-24, Taloa
U.S. Army Air Corps
Killed in the blast
Born in 1924; From Kalamazoo, Michigan
He was a baker before the war; 20 years old

SGT Hugh Henry Atkinson
Wireless Radio Operator; B-24, Lonesome Lady
U.S. Army Air Corps
Possibly survived the blast only to be taken to a nearby bridge by enraged
citizens and beaten to death. Not confirmed but rumored.
From Seattle, Washington; 26 years old
S/SGT Charles O. Baumgartner
Lower Ball Turret Gunner; B-24 Taloa
U.S. Army Air Corps
Taken prisoner and held at Chugoku Military Police headquarters; Hiroshima
From Sebring, Mahoning, Ohio; 29 years old

SGT Buford J. Ellison
Flight Engineer; B-24, Lonesome Lady
U.S. Army Air Corps
Taken prisoner and held at Chugoku Military Police headquarters; Hiroshima
From Abilene, Texas; 22 years old

CPL John A. Long, Jr.
Nose Gunner; B-24, Lonesome Lady
U.S. Army Air Corps
From New Castle, Pennsylvania ; 27 years old

2nd LT Durden William Looper
Co-Pilot; B-24, Lonesome Lady
U.S. Army Air Corps
POW held at Chugoku Military Police headquarters; Hiroshima; killed in the blast
From Sebastian Co, Arkansas; 22 years old

2nd LT James M. Ryan
Bombardier; B-24, Lonesome Lady
U.S. Army Air Corps
From New York; 20 years old

LT/JG Raymond Porter
U.S. Navy
Pilot with Bombing Squadron VB87
flying the SB2C Helldiver onboard the USS Ticonderoga
Shot down, adrift 2 days then taken prisoner and held at
Chugoku Military Police headquarters; Hiroshima
with his radioman, Norman Brissett.
Died of radiation poisoning in agony. From Butler, Pennsylvania; 23 years old

ARM3c (Aviation Radioman 3rd Class) Norman Roland Brissett
U.S. Navy
Aircrew radioman with Bombing Squadron VB87
USS Ticonderoga
flying SB2C Helldiver bombers.
Shot down and crashed near Kure Harbor, near Hiroshima
Was held 750 meters from the explosion's epicenter at Hiroshima Castle.
Died of radiation poisoning in agony.
Note: He is known as the only Naval Combat Aircrewman killed in nuclear combat.
From Lowell, Massachusetts; 19 years old

S/SGT Ralph J. Neal
Ball Turret Gunner; B-24 Lonesome LadyU.S. Army Air Forces
Died of radiation poisoning in agony, wounds from parachuting out of the plane
or possibly executed on the Aioi Bridge, Hiroshima
From Whitley County, Kentucky; 23 years old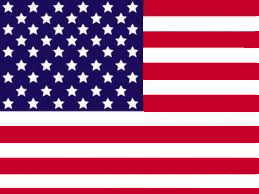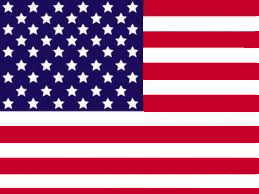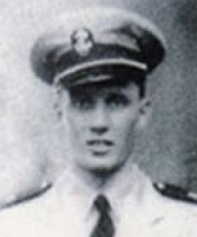 Ensign John Joseph Hantschel
Fighter Pilot assigned to VF16
flying the F6F-5 Hellcat onboard the USS Randolph (CV-15)
He was shot down near the Inland Sea of Western Honshu, Japan
and drifted 4 days until he was picked up by a fisherman
He was taken prisoner and held at Chugoku Military Police headquarters; Hiroshima
which was 1,300 feet from ground zero.
It is believed he died in the blast.
From Appleton, Wisconsin; 23 years old

Click Here to read more about these hero's of World War II
and all they gave on our behalf.
Paper Lanterns
Click on the link above to view Paper Lanterns.
A documentary on these brave American soldiers and the loyal effort of a caring Japanese
Hiroshima survivor's efforts to find the families of the lost soldiers.
---