Veterans of Foreign Wars
VFW Post 10904
Vietnam-Era Veterans Recognition Day - 2019

---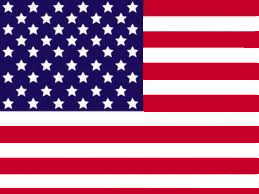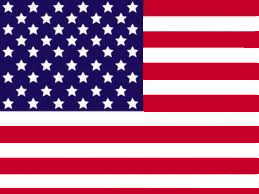 Dates for 2019's Vietnam Veterans Day Events are as follows:
28 March 2019:
Vietnam Veterans Recognition and Honors Dinner
Starts at 6 p.m.
Entertainment for all in attendance with a catered "spoil you" dinner
for veterans, guests and their familes.
Absolutely NO WORK will be done by anyone who attends.
This event is designed to give you the honor you deserve
and to show our gratitude for everyone who attends.
A special dedication will be held in honor of our Toy Soldier Project.
Those who contributed to this lasting memorial, will be asked to attend.
30 March 2019:
Vietnam-Era Veterans Honors Day and Fair at the Coffee County Fairgrounds; Manchester, TN
Our goal: to provide an educational, honorable and entertaining event for veterans, their families and to the community.
All are welcome to attend!
Bigger and better than ever along with more booths, two live bands, t-shirts and more.
The Ultimate Oldies and WannaBeatles will be at this event to bring some great music your way
and to remind us of the great music from the 1960's and '70's.
Tennessee Valley Veterans Health Care will be there to provide screenings and a field of health information.
Several schools art will be on display for our Vietnam Veterans Art Contest.
Memorials and dedications, and so much more.
See you next year!!!
---
Facts About The Vietnam War There are 58,478 names now listed on that polished black wall, including those added in 2010.
The names are arranged in the order in which they were taken from us by date
and within each date the names are alphabetized.
1956: The first known casualty was Richard B. Fitzgibbon, of North Weymouth , Mass.
Listed by the U.S. Department of Defense as having been killed on June 8, 1956.
1965: His name is listed on the Wall with that of his son, Marine Corps Lance Cpl. Richard B. Fitzgibbon III,
who was killed on Sept. 7, 1965.
There are 3 sets of fathers and sons on the Wall.
39,996 on the Wall were just 22 or younger.
8,283 were just 19 years old.
The largest age group, 33,103 were 18 years old.
12 soldiers on the Wall were 17 years old.
5 soldiers on the Wall were 16 years old.
One soldier, PFC Dan Bullock was 15 years old.
997 soldiers were killed on their first day in Vietnam.
1,448 soldiers were killed on their last day in Vietnam.
31 sets of brothers are on the Wall.
31 sets of parents lost 2 of their sons.
54 soldiers attended Thomas Edison High School in Philadelphia .
8 women are on the Wall. Nursing the wounded.
260 soldiers were awarded the Medal of Honor during the Vietnam War; 160 of them are on the Wall.
Beallsville, Ohio with a population of 475 lost 6 of her sons.
Died of self-inflicted wounds: 382
Died of illness: 938
Presumed dead, never recovered: 91
Accidents: 9,107
Tennessee: 1,295
Coast Guard killed: 7
Air Force: 2,586
Army: 38,224
Navy: 2,559
Marines: 14,844
Races: White: 49,830; African American: 7,243; Hispanic: 349; all others: 798
The most casualty deaths for a single day was on January 31, 1968: 245 deaths.
The most casualty deaths for a single month was May 1968:
2,415 casualties were incurred.
Most deaths were age 20 with 14,095 killed
Most killed were in the Army with 38,209
Most were Killed in Action (KIA) by gun fire.
Still unaccounted for: 1,594
MIA from Tennessee: 27
---
Last year's
Vietnam Veterans Recognition Day Dinner and Honors Day
Held 29 and 31 March 2018
Hugely Successful!!!!
We had a wonderful evening for our Vietnam-Era veterans with over 92 veterans and friends
from several posts, associations and counties.
Norman Kuk and Tom Clark, of Humana ran a "Name That Tune" event that was extremely enjoyable.
Mitch and Lori Campbell provided us with an excellent meal
of smoked BBQ chicken, beans, potato log and delicious cake.
To view the speeches and events given on Vietnam Veterans Honor Day in Manchester
Please Click Here to view a YouTube video of the presentations.
Thank you to Manchester Times who published the article below, on our event:
Please click here to view a slideshow of photos
taken by Manchester Times during the March 31st event activities.
Please know we are in the process of publishing every photo we took of the walkers for this event
and you will be able to find them online here very soon. Thank you!
Thank you to all who participated and volunteered!!
A very special THANK YOU to ALL who came out and completed
the walk to honor those Vietnam Veterans who served our country.
We approximate that we had about 400 attendees and over 252 who completed a lap around the square.
All Vietnam Veterans were honored on Saturday.
We respect your service and hope to see you again next year.
---
President Trump signed the "Vietnam War Veterans Recognition Act of 2017.
This legislation designated 29 March as National Vietnam War Veterans Day.
Please click here to read President Donald Trump's Vietnam War 50th Anniversary Presidential Proclamation.
According to the National Conference of State Legislatures, some 45 states, including Puerto Rico, were recognizing a Vietnam Veterans Day either on 29 or 30 March.
Ohio has a Vietnam Veterans Day on 30 March.
The National Conference of State Legislatures notes that 29 March is a more appropriate date. On that date in 1973, the last combat troops withdrew from Vietnam and the last POWs (Prisoners of War) arrived in America. President Nixon chose 29 March as the first Vietnam Veterans Day in 1974.
Ray Saikus, a Vietnam veteran, waged a long battle to get Vietnam Veterans Day
on the state and national level. He is quoted as saying, "The service and sacrifice of our nation's defenders, and their families, should never be forgotten."
National Vietnam War Veterans Day honors the men and women who served and sacrificed
during the longest conflict in U.S. history. Many did not receive the respect they deserved
upon returning to American soil. This holiday makes it possible for all of us
to show our gratitude for those who were drafted or served our country when asked to step up to the plate.
---

Photos and Names of Coffee County Vietnam War Casualties
Names and faces of the 19 very young American soldiers who died in the Vietnam War from Coffee County.