Tennessee Veterans Events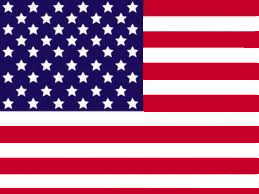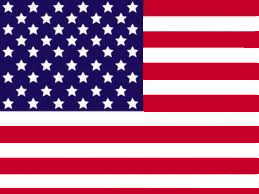 Compiled By
Veterans Of Foreign Wars
(VFW) Post 10904
Old Stone Fort - Manchester, TN
---
Below is a compiled list of all known veterans events going on in and around the state of Tennessee:
---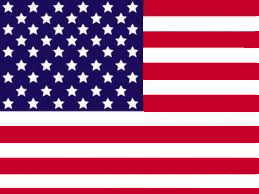 7 December 2018:
WWII, Korean War and Vietnam Veterans Luncheon
Noon
Located at Coalmont Community Center.
Contact Gayle VanHooser at 931-692-3621 if you plan on attending the event.
---
7 December 2018:
Please Note - Changed to Friday, 7 December!
VFW Post 10904 Christmas Dinner
There will be no meeting for the DAV or VFW in December.
Instead, please meet us at the Oaks Restaurant on 8 December starting at 6 pm
for our annual combined DAV and VFW Christmas Dinner.
---
"Operation Joy" Music Program - Various Dates
Music program, prayer and fun provided to Manchester jail and several assisted living centers.
Please join us for wonderful fun as we entertain residents at the Manchester Jail
and several assisted living centers with music and entertainment. Dates and times as follows:
Autumn Oaks: 10 December at 1 pm
Morning Point: 10 January at 3:30 pm
Manchester Jail: TBA
All are welcome!
Please contact Kimberly King at flygal46@yahoo.com or phone 931-692-8326 for additional information.
---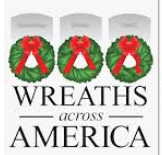 15 December 2018
Wreaths Across America
Manchester Square; 9 am. Wreath placement at graves will begin
at 11 a.m. at Oakwood Cemetery in Tullahoma,
Hurricane Grove Cemetery off I-24, the Confederate Cemetery
off Beech Grove exit I-24, and Citizens Cemetery off the old Camp Forrest
military base. Last will be Fridonia Cemetery in rural Coffee County.
For more information, please contact Claude Morse at tnhonorflight@gmail.com

---
14 January 2019:
VFW Post 10904 Monthly Meeting
Dinner served at 6 pm. Meetings start at 7 pm.
Coffee County Veterans Building; 130 Shelton Lane; Manchester
---
26 January 2019:
VFW Monthly Breakfast
7 to 10 am at 130 Shelton Lane; Manchester.
All proceeds from this breakfast will go to VFW Programs and charities.
Come eat a great breakfast, and support a great cause! All welcome!

---

26 January 2019
Bridgestone Arena, Nashville
---
28 January 2019:
Coffee County Veterans Association Monthly Meeting
Meetings start at 6 pm.
Coffee County Veterans Building; 130 Shelton Lane; Manchester
---
28 March 2019
Vietnam-Era Honors Dinner
Coffee County Veterans Building; Manchester; 6 p.m.
Come out - Be spoiled!
---
30 March 2019
Vietnam Veterans Recognition Day and Fair
Coffee County Fair Grounds; 10 a.m. till...
Our goal for this event:
Educate, honor and entertain veterans, their families and the public.
This event is NOT just for veterans. All are welcome to attend, learn and participate.
Speakers, food, memorials, displays, music, organizations
and educational information will fill the day!
A Walk To Honor and Remember
This year we are going BIG! Help us complete 58,479 laps at the Manchester Recreation Center.
Starting 1 January, we will record the laps walked at the Rec Center towards our goal of logging 58,479 laps.
One mile in the Rec Center equals to 12 laps. And each lap will count towards our goal.
Walking laps outside of the Rec Center or at home? No problem.
Just email, call or let us know how many miles you have logged.
We will record this towards our goal of walking one lap for every veteran
who died in the Vietnam War.
Again, one mile will equal to 12 laps towards our goal of 58,479 laps.
You may dedicate your laps or walk for an individual, walk in honor of someone who died
or for a relative, friend, organization or for yourself.
Please let us know if you are walking for someone so we may record this as well.
Come and enjoy the spirited music of the
Ultimate Oldies and the Beatles!
We are so honored to have both groups as our featured entertainment guests.

Broadcast live by our friends at
Thunder Radio
106.7 and 107.9 FM and 1320 AM
And continued support from our friends at


The Manchester Times
Need more information?
Call, email or contact me at:
Kimberly King
Commander, VFW Post 10904
flygal46@yahoo.com
Call or text me at:
251-554-8836
or home: 931-692-8326
Now how much more awesome can we get?? And Free!
---
Website and Contact Information:
For information on the Veterans of Foreign Wars, Post 10904, please contact:

Kimberly King
Commander, VFW Post 10904
flygal46@yahoo.com
Website Editor
Please email me your question, comment, or suggestion for this website.
---
Important Links:
Tennessee Handgun Carry Permit Safety Class
Coffee County Wreaths Across America Facebook Page
---
This Page Has Been Visited
Times.