The VFW is a non-profit veteran service organization composed of eligible veterans
and military service members from the active, guard and reserve forces.
The VFW and its Auxiliary are dedicated to veterans service,
legislative advocacy and military and community service programs.

The VFW was established to assist veterans. Our mission is to foster camaraderie among U.S. veterans
of overseas conflicts and to serve our veterans, the military and our community. We advocate on behalf of all veterans.

The purposes of the VFW are patriotic, fraternal, historical, charitable and educational.
To preserve and strengthen comradeship among its members and to assist worthy comrades.
To perpetuate the memory and history of our dead and to assist their surviving spouses and orphans.
To maintain true allegiance to the United States and fidelity to its institutions of freedom
and to preserve and defend the United States from all enemies.

Click Here for a complete list of all Programs the VFW offers.

We encourage and welcome all qualifying veterans to join our Post
and support our veterans, our families, and our country.
Post contact information, as well as qualifying information, is listed below.
---
VFW Post 10904 Teachers of the Year for 2021
Congratulations to our 2021 Teachers of the Year.
Our Awards ceremony will be on 14 February 2021 at the Post building.
All are invited to this special night where we honor our top teachers.
This year's winners are...
Kelli Cunningham; Cowan Elementary School; K-5 grade level.
William Pannell; Westwood Middle School; 6-8th grade level.
Trudy Nash; Temple Baptist School; 9-12th grade level.
These are the top teachers in our area for 2021 with work that is simply
amazing! Congratulations again!
---
Welcome Girl Scouts!
We want to warmly welcome Girl Scout Troop 1194 to our Post!
The Scouts have partnered with us for future events. We hope to be an
asset that they will treasure as we know we are blessed to have them.
Welcome Aboard!
---
Annual Christmas Party
All are invited to our annual Christmas party held at our Post building.
Please bring a covered dish. All veterans, members, their families and all who
support our Post, are welcome, and encouraged, to attend.
---

January 2022 Monthly Meeting
Please note we do not have a formal meeting in December. Our Christmas party
will be held on December 11th at 6 pm instead. Our monthly meeting in January starts at 6 pm with dinner followed by our
meeting at 7 pm.
All are welcome to attend.
---
Fourth Annual Vietnam-Era Veterans Events
This is our 4th year to honor all Vietnam-Era Veterans with 3 ceremonies.
Please check back for details as we progress along to one of our Post's most cherished events.
---
Congratulations to our Post Officers for 2021/2022
---
New Members:
Welcome to our newest members:
William "Bill" Martin
United States Air Force; Vietnam Josh Suggs
United States Air Force; Korea
Christianne Montoya
United States Navy
Jayson Austin
United States Army; Gulf Wars
Chance Baker
United States Army; Kuwait
Sean K. Miller
United States Army; Afghanistan; Africa
Chance A. Baker
United States Army; Kuwait
Jason Austin
United States Army; Iraq
Bob McGaffin
United States Navy; Bosnia
---
Access Hope
VFW Post 10904 is pleased to announce a new support meeting for military veterans
and first responders. In partnership with Access Hope 24/7, DD-214 Alumni provides a way
for those with similar calls to serve, and similar issues, to support each other.
We hope you'll join like-minded people the first Thursday of each month
from 6-7:30 pm at 411 South Anderson Street in Tullahoma
---

Remember our Fallen Heros in Afghanistan
Click on the photo above for a larger view.
---
Monthly Meetings

Our monthly meetings are held at the Coffee County Veterans Association building located at
130 Shelton Road; Manchester, TN.
Our Monthly meetings are held on the second Monday of each month.
---
Patriotic Days We Acknowledge and Cherish
VFW Post 10904 celebrates and honors all patriotic days and events including the following: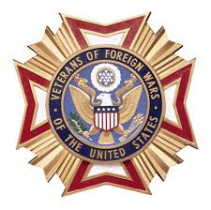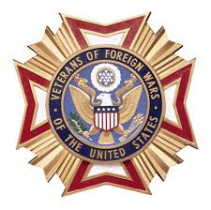 Martin Luther King, Jr. Day - 18 Jan
Four Chaplains Day - 3 Feb
National Vietnam War Veterans Day - 29 March
National Former Prisoner of War Recognition Day- 9 April
Loyalty Day - 1 May
National Military Spouse Appreciation Day - 11 May
Armed Forces Day - 20 May
Memorial Day - 28 May
Flag Day - 14 June
Independence Day - 4 July
American POW's in Hiroshima Killed on the day of the Bombing - 6 August
National Purple Heart Day - 7 August
Patriot Day - 11 Sept
POW/MIA Day - 21 Sept
National VFW Day - 29 Sept
Gold Star Mother's Day - 30 September
Veterans Day - 11 Nov
National Pearl Harbor Remembrance Day - 7 Dec
---
Operation Joy Music/Comedy Program
Note:
Please contact CDR King for a schedule of Operation Joy events.
Below are the addresses for the homes we visit each month:
Autumn Oaks Senior Living
1621 McMinnville Hwy
Manchester, TN
Morning Pointe Assisted Living
711 Kings Lane
Tullahoma, TN
McArthur Manor Assisted Living
119 Bryan Ave
Manchester, TN
Brookdale Assisted Living
801 Wilson Ave
Tullahoma, TN
Operation Joy is a fun-spirited music/comedy program provided free to several assisted living centers.
All are welcome to join us. It's great fun!
Please contact Kimberly King at flygal46@yahoo.com
or phone 251-554-8836 for additional information.
---

Our Post Awards
VFW National All-American Post
(2018 to 2021) 3 years consecutive
VFW Department of Tennessee All-State Post
(2017 to 2021) 4 years consecutive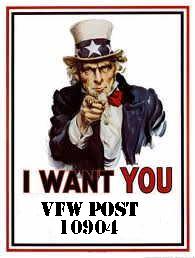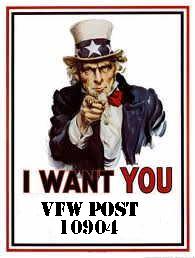 VFW National Award of Merit - (2018 - 2019)
VFW National Post Special Project Award - (2018 to 2021)
VFW National Membership Award (2017 - 2019 - 2020 - 2021)
VFW National Smart/Maher Teacher's Award - (2018)
VFW Department of Tennessee Smart/Maher Teacher's Award - 7 awards (2018 - 2019 - 2020)
VFW Department of Tennessee Commander's Membership Award (2018 - 2019 - 2020 - 2021)
VFW Department of Tennessee Community Service Awards (2018 - 2019 - 2020 - 2021)
VFW Department of Tennessee Balsom V. Perry Award (2021)
Department of Defense Vietnam War Commemoration award - (2018)
Our District Awards include:
Veterans and Military Support Programs Award - (2017 - 2019 - 2020 - 2021)
Community Service Award - (2017 - 2019 - 2020 - 2021)
Attendance Award - (2017 - 2019 - 2020 - 2021)
Citizenship Education Teacher Award - (2017 to 2021)
Outstanding Patriot's Pen Award - (2017 to 2021)
Outstanding Voice of Democracy Award - (2017 to 2021)
---
Please click Here to view a few photos
of some of our events, projects, members and award winners.
---
VFW Post 10904 Membership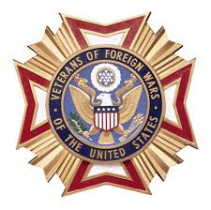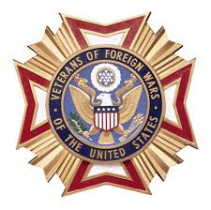 Please click HERE to view information
on becoming a member of our post.
---
Community Service Programs
Click on the title to access information on the following awards and programs:

These awards include Emergency Medical Technician, Law Enforcement and Firefighter.
Click here for more info:
Public Safety Award Information
Emergency Medical Technician, Law Enforcement or Firefighter Award Submission Form
---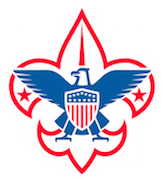 Scout of the Year Award
---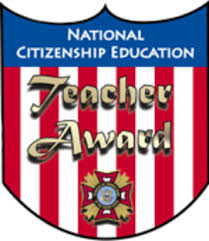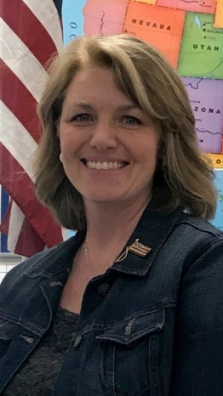 Click Here to listen to Emily Ezell, elementary school teacher from Cowan Elementary
describe how winning the National VFW Citizenship Education Teacher award changed her life.
Entry form for 2021-2022 VFW Teacher of the Year Award
Smart/Maher VFW Citizenship Education Teacher Award Page 1
Smart/Maher VFW Citizenship Education Teacher Award Page 2
---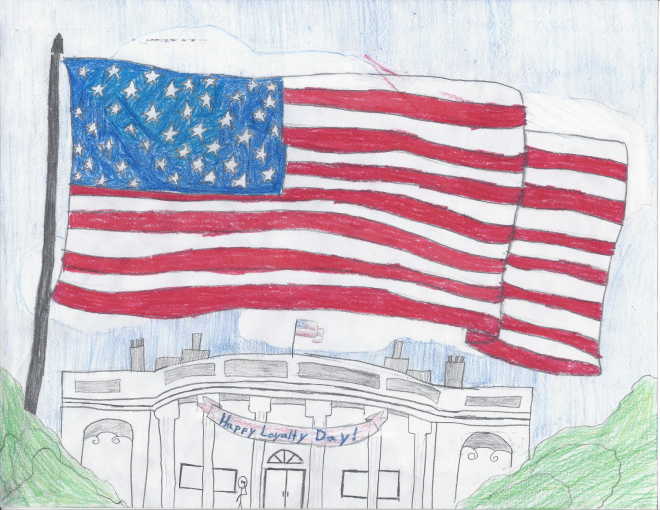 Young American Patriotic Art Contest
Open to students in grades 9-12
---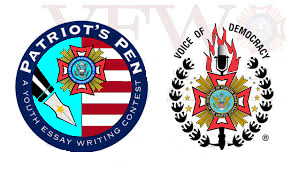 Patriots Pen and Voice of Democracy Essay Competitions:
Patriots Pen Essay Contest
Grades 6-8
Rules and Eligibility for the Patriots Pen Essay Contest
2020-21 Patriot's Pen Essay Contest Brochure
Voice of Democracy Essay Contest
Grades 9-12
2020-21 Voice of Democracy Essay Contest Brochure
Rules and Eligibility for the Voice of Democracy Essay Contest
For a complete list of VFW Community Service Programs
please Click Here
---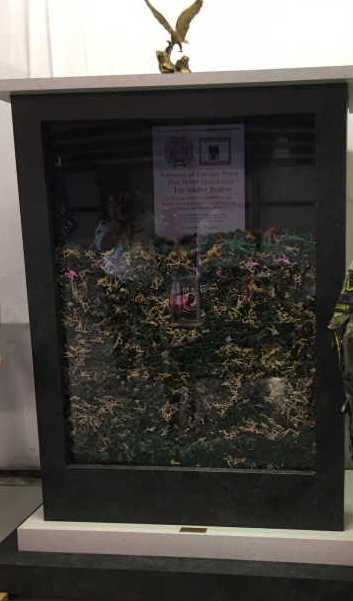 (Click on the photo for a larger view of the display)
Please Click Here to explain our Toy Soldier Project.
Information on the project can be found at the bottom of the Vietnam War Facts website.
---

Our VFW Awards Night was held on March 8th.
A very special thanks to our special guests as well as to Humana.


Humana was gracious enough to provide all the food for the event.
A video of the entire ceremony can be seen at this YouTube video link:
VFW Post 10904 Awards Night
Also, enjoy viewing a slide show of all the award winners which you can see in the video link below:
VFW Award Winners Slide Show
---

2020-2021 VFW Post 10904 Award Winners
Patriot's Pen and Voice of Democracy Essay Competitions and
Teacher of the Year Awards
Please Click Here to see this year's
essay competition and teachers of the year.
Congratulations to Donna Harryman, Donna Burdine and Becki Louden!
All three won at every level this year: Post, District and State!
Find more info on previous winners from our Post, District, State and National winner
at the link above.
---

VFW Action Corps Weekly
What is National VFW working on this week?
Check out the latest news and information at
VFW Action Corps Weekly
---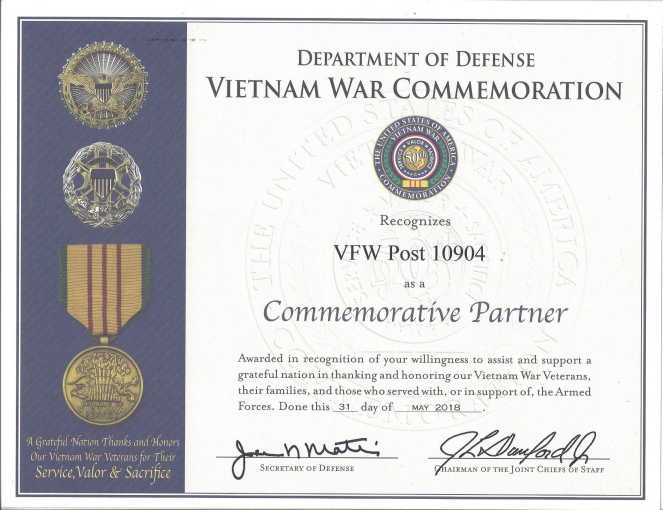 Proud member of the
Department of Defense Vietnam Commemoration
Please contact us if you know anyone in the following categories from the Vietnam War:
1. Former, living American military Vietnam prisoners of war (POWs) as listed by the Department of Defense.
2. Immediate family members such as parents, children, siblings, or the spouse of American military personnel
who are listed as missing or unaccounted for by the Department of Defense.
3. Immediate family members such as parents, children, siblings or the spouse of a veteran who is
listed on the Vietnam Veterans Memorial in Washington DC.
4. The surviving spouse, (at the time of death) of a veteran who served on active duty
in the U.S. Armed Forces at any time period between 1 November 1955 to 15 May 1975, regardless of location of service.
We will honor and recognize those family and/or service members at an appropriate time.
---
Thank you for considering a donation!
Donations made to our Post go strictly to veterans needs, programs or community
charitable organizations we support.
---
Second Annual Manchester Veterans Day Parade and Ceremony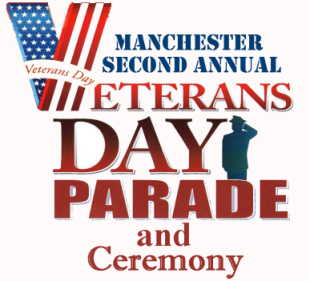 This year's Veterans Day Parade and Ceremony were a huge success!
We had 84 entries in the parade, some coming from out of state. And we gave out
25 Young American Awards to children who could say the Pledge of Allegiance properly.
Photos of the event can be found Here.
Winners in the parade contest were Coffee Co. Central High School Cheerleaders float.
Ricky Davis, who walked the entire route dressed in a World War I wool uniform and
The American Heritage Girls Troop 0314.
Special thanks to Brandon Tax and Bookkeeping for posting photos of our veterans,
Clower Automotive, who provided the sound system and Central Funeral Home
who donated the funds for the parade prize money.
God bless you all who made this event so successful or who attended.
---
VFW Post and General Links:

VFW Post 10904
Chain of Command and Officers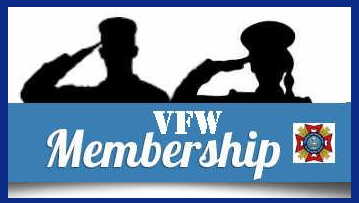 VFW Post 10904
Membership Information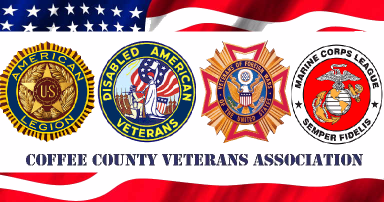 Coffee County Veterans Association

Coffee County TN Service Officer
Donald Purinton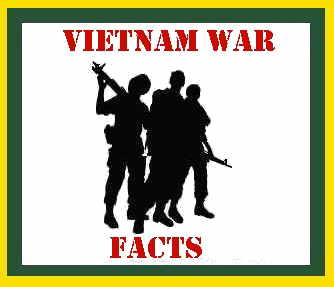 Facts about the Vietnam War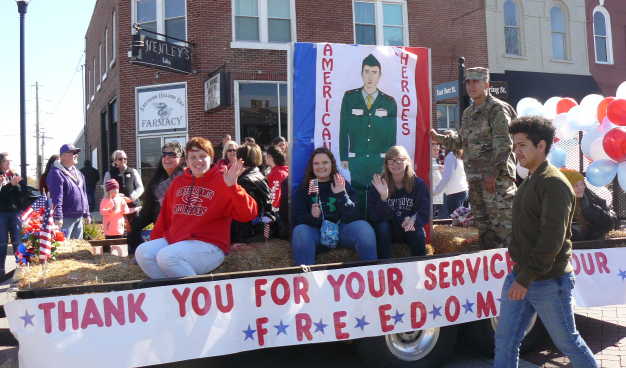 Manchester Veterans Day Parade

American Veteran POW's Killed in Hiroshima

Pearl Harbor Day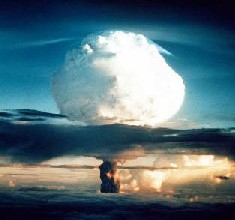 King's Nuclear Weapons Fascinating Facts

VFW Post 10904
2021 Veterans Honors Day and Fair
13 and 15 May 2021

Veterans Killed in Vietnam From Coffee County - Tennessee

Thompson Jewelers
Veteran owned and operated.
Has our highest recommendation.
Best jeweler in Tennessee

Central Funeral Home
Proud sponsor of VFW Post 10904

Please support Ron and Cyndi Clower and their Auto Repair Shop.
They are members of our VFW Post.
Proud sponsor of all veterans in Coffee and surrounding counties.

Mission BBQ
Veterans owned, operated and recommended restaurant.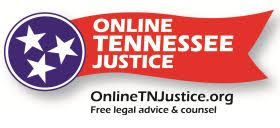 Veteran Legal and Social Service Resources in Tennessee
Lawyers for Warriors
Legal aid, advice and lawyers in Tennessee for Veterans.

Black Rifle Coffee
Veterans owned, operated and recommended coffee.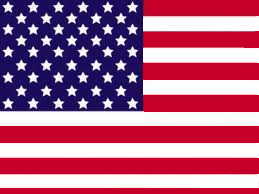 Vietnam-Era Honors Dinner Video; 28 March 2019


Department of Defense
Vietnam War Commemoration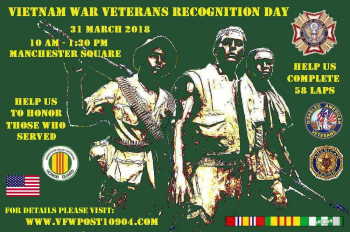 Vietnam-Era Honors Day at Manchester Square - March 2018
Filmed by Lamar Wilkie, Chief Petty Officer, U.S. Navy - Retired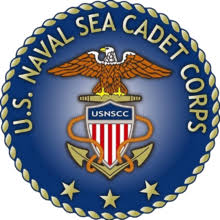 Nashville Sea Cadets


Tennessee Handgun Carry Permit Safety Class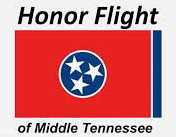 Honor Flight of Middle Tennessee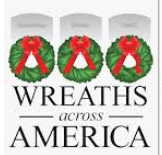 Coffee County Wreaths Across America Facebook Page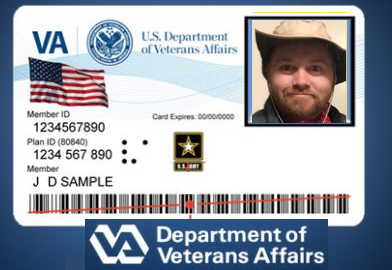 New Veterans ID Card


Military Discounts Offered by Stores, Services or Online
Great source of information on discounts for military and their families.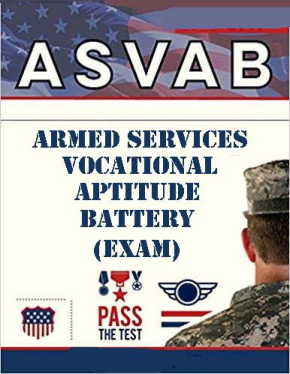 ASVAB Test; Practice Test and Study Guide

Operation Gratitude
Care packages sent to military and how to contribute or join.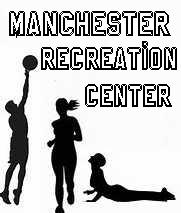 Manchester Recreation Center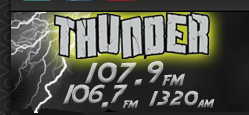 Thunder Radio
Support those who support us. Thunder Radio is our partner in all events helping or
related to veterans. Join them at radio FM station 106.7 or 107.9.
Also available at AM station 1320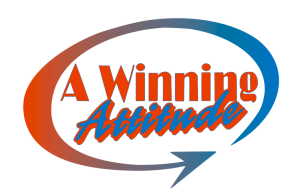 A Winning Attitude is is where we purchase our event t-shirts, post polo shirts and plaques.
Highly recommended for anyone having an event, cause or need.
Located in Manchester near the square.
---
Website and Contact Information:
For information on the VFW Post 10904
please contact: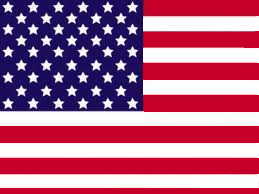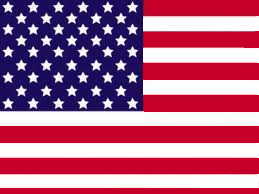 Kimberly King
Commander, VFW Post 10904
2658 Gap Road; Altamont, TN 37301
flygal46@yahoo.com
Phone: 251-554-8836 Please email me your questions, comments
or information pertaining to our Post.
Happy to serve!
---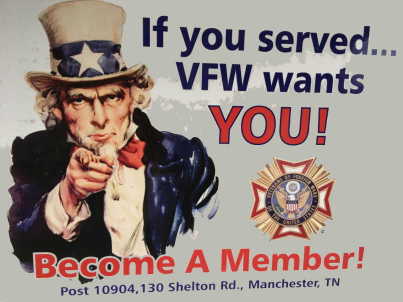 This site has been updated 27 November 2021
This Page Has Been Visited
Times.