Our monthly meetings are held at the Coffee County Veterans Association building located at
130 Shelton Road; Manchester, TN.
Our Monthly meeting in February is our annual awards night ceremony.
All are welcome!
---

VFW Monthly Fundraiser Breakfast - 25 February 2023

Please join us Saturday, 25 February 2023, for our monthly fundraiser breakfast.
Come and join us for breakfast served with smiles. Take out available!
Open to the public!

Thank you to our super sponsor
Humana
---
Vietnam-Era Veterans Honors Dinner - 30 March 2023
We are pleased to announce our annual Vietnam-Era Honors Dinner date for Thursday, 30 March 2023
at our Post building. Special guest speaker to be announced.
Registration required due to limited seating.
Contact CDR Kim King at 251-554-8836, or email: flygal46@yahoo.com to register.
All are invited to attend and participate. Open to the public.
The Vietnam-era includes all veterans who served in the military from
1 November 1955 to 15 May 1975.
---
Post Officers for 2022 to 2023
---
Welcome to our Newest Members:
Carl Hills
Navy; Vietnam
Raymond Lewis
Navy; Vietnam
Shannon Maze
Army; Iraq
James Hall
Navy; Iraq
James Massingille
Army; Germany
Richard Kapp
Air Force; Gulf Wars
Michael May
National Guard; Gulf Wars
Jack Angelo
Air Force; Gulf Wars
Jerry Roberts
Army; Gulf Wars
Richard Whitmire
Army; Southwest Asia
Allen Hawkins
Army; Afghanistan
Mackenzie Marion
Army; Iraq
Kelly Hamilton
Air Force; Kuwait
Jess Haag
Navy; Vietnam
---
Patriotic Days We Acknowledge and Cherish
VFW Post 10904 celebrates and honors all patriotic days and events including the following: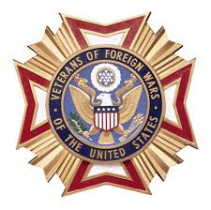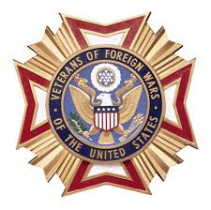 Martin Luther King, Jr. Day - 18 Jan
Four Chaplains Day - 3 Feb
National Vietnam War Veterans Day - 29 March
National Former Prisoner of War Recognition Day- 9 April
Loyalty Day - 1 May
National Military Spouse Appreciation Day - 11 May
Armed Forces Day - 20 May
Memorial Day - 28 May
Flag Day - 14 June
Independence Day - 4 July
American POW's in Hiroshima Killed on the day of the Bombing - 6 August
National Purple Heart Day - 7 August
Patriot Day - 11 Sept
POW/MIA Day - 21 Sept
National VFW Day - 29 Sept
Gold Star Mother's Day - 30 September
Veterans Day - 11 Nov
National Pearl Harbor Remembrance Day - 7 Dec
---
Operation Joy Music/Comedy Program
Note:
Please contact CDR King for a schedule of Operation Joy events.
Operation Joy is a Bob Hope style music and comedy program we provide
for free to several assisted living centers.
Below are the addresses for the homes we visit each month:
Autumn Oaks Senior Living
1621 McMinnville Hwy
Manchester, TN
Morning Pointe Assisted Living
711 Kings Lane
Tullahoma, TN
McArthur Manor Assisted Living
119 Bryan Ave
Manchester, TN
Brookdale Assisted Living
801 Wilson Ave
Tullahoma, TN
All are welcome to join us. It's great fun!
Please contact Kimberly King at flygal46@yahoo.com
or phone 251-554-8836 for additional information.
---

Our Post Awards
VFW National All-American Post
4 years consecutive (2018 - 22)
VFW Department of Tennessee All-State Post
5 years consecutive (2017 - 22)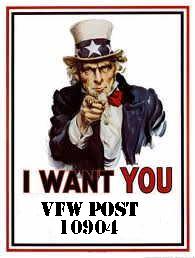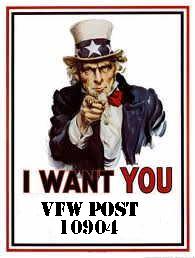 VFW National Award of Merit
3 awards (2018 - 19 - 22)
VFW National Post Special Project Award
2 awards (2018 - 21)
VFW National Membership Award
4 awards (2017 - 22)
VFW National Smart/Maher Teacher's Award
(2018)
VFW Department of Tennessee Community Service Award
(2022)
VFW Department of Tennessee Smart/Maher Teacher's Awards
8 awards (2018 - 2022)
VFW Department of Tennessee Commander's Membership Award
5 awards (2018 - 22)
VFW Department of Tennessee Community Service Awards
5 awards (2018 - 22)
VFW Department of Tennessee Balsom V. Perry Award
(2021)
VFW Department of Tennessee Cooper T. Holt Award
Howard Thompson winner
Department of Defense Vietnam War Commemoration Award
(2018)
Governor's Volunteer Star Award
3 winners:
Claude Morse, Ed Reader, Sr and Andrew Hetrick (Eagle Scout)
Our District Awards include: