VFW Post and General Links:

VFW Post 10904
Chain of Command and Officers

VFW Post 10904
Membership Information

Facts about the Vietnam War; Compiled by VFW Post 10904

Thank you for participating!
VFW Post 10904
2019 Vietnam-Era Veterans Honors Day and Fair
Thank you for participating!

Veterans Killed in Vietnam From Coffee County, Tennessee
Tennessee Veterans Events


Every veterans event known in Tennessee and surrounding states.
VFW Post events listed here as well.

Please support Ron and Cyndi Clower and their Auto Repair Shop.
They are members of our VFW Post.
Proud sponsor of all veterans in Coffee and surrounding counties.

Veteran Legal and Social Service Resources in Tennessee
Lawyers for Warriors
Legal aid, advice and lawyers in Tennessee for Veterans.

Department of Defense
Vietnam War Commemoration

Vietnam-Era Honors Day at Manchester Square - March 2018
Filmed by Lamar Wilkie, Chief Petty Officer, U.S. Navy - Retired

Tennessee Handgun Carry Permit Safety Class

Honor Flight of Middle Tennessee

Coffee County Wreaths Across America Facebook Page

New Veterans ID Card

Military Discounts Offered by Stores, Services or Online
Great source of information on discounts for military and their families.

ASVAB Test; Practice Test and Study Guide

Operation Gratitude
Care packages sent to military and how to contribute or join.

Manchester Recreation Center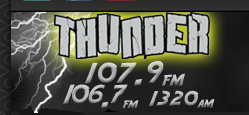 Thunder Radio
Support those who support us. Thunder Radio is our partner in all events helping or
related to veterans. Join them at radio FM station 106.7 or 107.9.
Also available at AM station 1320

A Winning Attitude is is where we purchase our event t-shirts, post polo shirts and plaques.
Highly recommended for anyone having an event, cause or need.
Located in Manchester near the square.

Sequatchie Valley Veterans Honor Guard
---