The VFW was established to assist veterans. Our mission is to foster camaraderie among U.S. veterans
of overseas conflicts and to serve our veterans, the military and our community. We advocate on behalf of all veterans.
VFW Post 10904 Events
---
"Operation Joy" Music Program
Next dates: 21 May - Autumn Oaks at 1:00 p.m followed Morning Pointe, Tullahoma
at 3:30 p.m.
Music program, prayer and fun provided to several assisted living centers.
All are welcome to join us. It's great fun!
Please contact Kimberly King at flygal46@yahoo.com
or phone 931-692-8326 for additional information.
---

24 May 2019
Memorial Day with Tennessee Governor Lee
From James Amundsen:
On behalf of Governor Bill Lee and Commissioner Courtney Rogers,
the Tennessee Department of Veterans Services would like to invite you and
your organization to a ceremony in honor of Memorial Day to remember
Tennessee's Fallen Heroes on Friday, May 24th, 2019, at 10:30am (CDT)
on the War Memorial Plaza in Nashville, TN
---
25 May 2019:
VFW Monthly Breakfast
7 to 10 am at 130 Shelton Lane; Manchester.
All proceeds from this breakfast will go to VFW Programs and charities.
Come eat a great breakfast, and support a great cause! All welcome!
---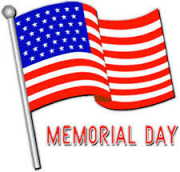 27 May 2019:
Memorial Day Ceremony
Starts at 11 a.m. at the Manchester Square in Manchester, TN
All are welcome to join us as we remember our brothers and sisters who have fallen
in the service of our country.
---

10 June 2019
VFW Post 10904 Monthly Meeting
Dinner served at 6 pm.
Post and Auxiliary meetings start at 7 pm.
All veterans interested in joining are welcome!
Short video shown tonight on the history of the VFW.
Swearing in of two Officers will follow.
Coffee County Veterans Building; 130 Shelton Lane; Manchester
---
Toy Soldier Project
This project began in May of 2018 by the members of Veterans of Foreign Wars Post 10904 in Manchester.
The goal was to collect one toy soldier for every American veteran killed in the Vietnam war.
To achieve this, schools, churches, children, veterans, organizations and the general public, all contributed to the project.
The collection of toy soldiers was competed in November 2018.
The first miracle of this project was in its construction. All American Enterprises, in Altamont TN,
built the display case. The wood to build it was not specific, but when the wood arrived, Micah Roberts,
the owner, discovered that every piece of wood
was stamped "Made in Vietnam."
The second miracle was that every single toy soldier collected for this project was used.
The most amazing fact of this project was that we did not have a single toy soldier extra or short.
Every single toy soldier collected was used totaling 58,479.
The dark gray laminate covering the wood is reflective of the granite used in the Vietnam Veterans Wall in Washington DC.
The 8 pink toy soldiers represent the 8 women veterans killed in the Vietnam War.
We did not specify the size of the soldiers. Some are as small as a half inch while others are as large as 4 inches.
Several of the toy soldiers have names written on the base. Anyone who contributed to the project was told they
could write the name of a loved one on the base. These are now a permanent part of the display.
The display was built on casters so it may be brought to veterans events around the state if needed.
The display will be permanently housed at the Coffee County Veterans Building at 130 Shelton Road.
Want to attend a Veterans Day or veterans themed event? Or one that is patriotic?