Our monthly meetings are held at the Coffee County Veterans Association building located at
130 Shelton Road; Manchester, TN.

Our Monthly meetings are held on the second Monday of each month.
A complimentary supper is served at 6 pm, followed by meetings for both the Post and Auxiliary at 7 p.m.
We also host a monthly breakfast. All proceeds go towards charitable causes.
The breakfast is held on the last Saturday of each month.
Breakfast is served from 7 a.m. to 10 a.m.
All civilians, veterans, and families, are welcome and encouraged to come out and attend.
---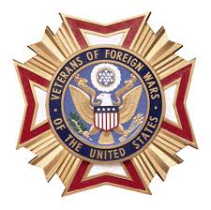 VFW Post 10904 Events
Please note: We will not be having our monthly breakfast on 30 March due to the Vietnam-Era Veterans events.
Come join us at the Fairgrounds!
Click Here to hear an interview conducted by Thunder Radio
concerning the Vietnam-Era Veterans Dinner
and Vietnam-Era Veterans Honors Day and Fair
---
28 March 2019
Vietnam-Era Honors Dinner
Coffee County Veterans Building; Manchester; 6 p.m.
Come out - eat well - be spoiled!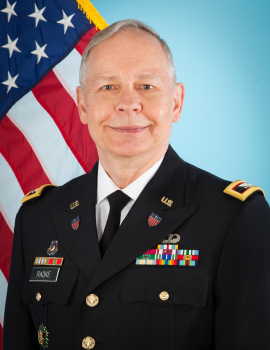 Key-note guest speaker, John W. Radke, Vietnam War Commemoration.
John is a retired Army colonel and served from 1971 to 2000. He served as the
Chief of Army Retirement Services from 2002 to 2016 and he is now a consultant for the
Vietnam War Commemoration out of Washington, DC.

Special guest speaker, Commander Mike Rhew; VFW State Commander 2018-19

And guest speaker, Senior Vice TN State Commander, Lloyd Hansen.
A dedication ceremony will be held for the Toy Soldier Project at the dinner.
Please register in advance. The event is free to those in attendance.
All family members welcome.
Contact Kimberly King at flygal46@yahoo.com
or call 931-692-8326 to register.
Please click HERE for more information.
---
30 March 2019
Vietnam-Era Veterans Honors Day and Fair
Coffee County Fair Grounds; 12 noon till...
Open early for anyone wanting to walk on the track in honor of a veteran, loved one,
friend or organization.
----------------------------------------------------
Our goal for this event:
Educate, honor and entertain veterans, their families and the public.
This event is NOT just for veterans. All are welcome to attend, learn and participate.
Agenda:

Special key-note speaker - Howard Thompson
1st LT; Vietnam
CDR Disabled American Veterans

Tennessee Senator
Janice Bowling
and many more.
Demonstrations, food, memorials, displays, music, organizations
and educational information will fill the day!
Bring a good lawn chair and enjoy the all day entertainment.
----------------------------------------------------

Also, help us collect items for
Operation Joy.
Please Click Here for details.
You may also Click Here for a printable flyer.
----------------------------------------------------
A Walk To Honor and Remember
This year we are going BIG!
Help us complete 58,479 laps at the


Manchester Recreation Center
Starting 1 January, we will record the laps walked at the Rec Center
towards our goal of logging 58,479 laps.
One mile in the Rec Center equals to 12 laps.
And each lap will count towards our goal.
Walking laps outside of the Rec Center or at home? No problem.
Just email, call or let us know how many miles you have logged.
We will record this towards our goal of walking one lap for every veteran
who died in the Vietnam War.
Again, one mile will equal to 12 laps towards our goal of 58,479 laps.
You may dedicate your laps or walk for an individual,
walk in honor of someone who died
or for a relative, friend, organization or for yourself.
Please let us know if you are walking for someone so we may record this as well.
----------------------------------------------------
Come and enjoy the spirited music of the
Ultimate Oldies and the Beatles!
We are so honored to have both groups as our featured entertainment guests.
Thank you to everyone who contributed to the Vietnam War Toy Soldier Project.
You have helped us by donating at least one toy soldier to our Post. The dedication for this project will
be this March and all who participate are invited.
-----------------------------With continued support from our friends at:----------------------------

Broadcasting the Vietnam-Era Honors Day live!

Proud sponsor of our event t-shirts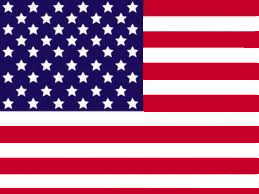 -------------------------------Need more information?------------------------------
Call, email or contact me at:
Kimberly King
Commander, VFW Post 10904
flygal46@yahoo.com
Call or text me at:
251-554-8836
or home: 931-692-8326
Now how much more awesome can we get?? And Free!
---

8 April 2019:
VFW Post 10904 Monthly Meeting
Dinner served at 6 pm.
Post and Auxiliary meetings start at 7 pm.
All veterans interested in joining are welcome!
Coffee County Veterans Building; 130 Shelton Lane; Manchester
---
27 April 2019:
VFW Monthly Breakfast
7 to 10 am at 130 Shelton Lane; Manchester.
All proceeds from this breakfast will go to VFW Programs and charities.
Come eat a great breakfast, and support a great cause! All welcome!
---
---
Want to attend a Veterans Day or veterans themed event? Or one that is patriotic?
VFW Post 10904 celebrates and honors all patriotic days and events including the following: