The VFW was established to assist veterans. Our mission is to foster camaraderie among U.S. veterans
of overseas conflicts and to serve our veterans, the military and our community. We advocate on behalf of all veterans.
Meetings and Monthly Breakfast
Our monthly meetings are held at the Coffee County Veterans Association building located at
130 Shelton Road; Manchester, TN.
Our Monthly meetings are held on the second Monday of each month.
A complimentary supper is served at 6 pm, followed by meetings for both the Post and Auxiliary at 7 p.m.
We also host a monthly breakfast. All proceeds go towards charitable causes.
The breakfast is held on the last Saturday of each month.
Breakfast is served from 7 a.m. to 10 a.m.
All civilians, veterans, and families, are welcome and encouraged to come out and attend.
---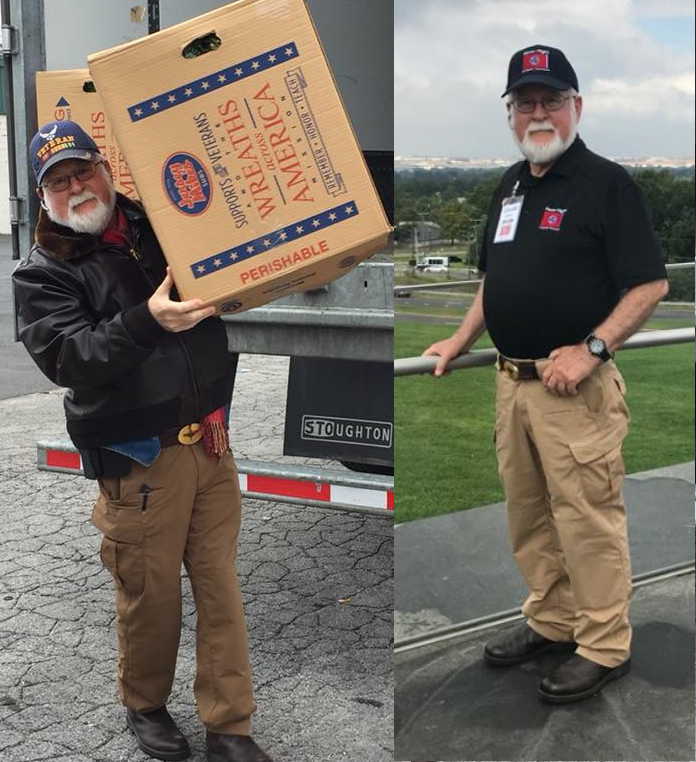 Congratulations to our dear friend and comrade,
Claude Morse
For winning the
Tennessee Governor's Volunteer Star Award
for Coffee County.
Claude won this award for his work he has done not only for our Post, but for
Wreaths Across America, Middle Tennessee Honor Flight, Arnold Community Counsil,
Highland Rim Friends of the NRA, Project Appleseed and Arnold Air Force Association.
Congratulations again, Claude. You make us all proud!
---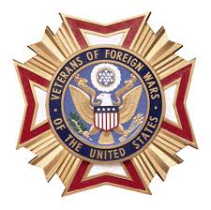 VFW Post 10904 Events
---
26 January 2019:
VFW Monthly Breakfast
7 to 10 am at 130 Shelton Lane; Manchester.
All proceeds from this breakfast will go to VFW Programs and charities.
Come eat a great breakfast, and support a great cause! All welcome!
---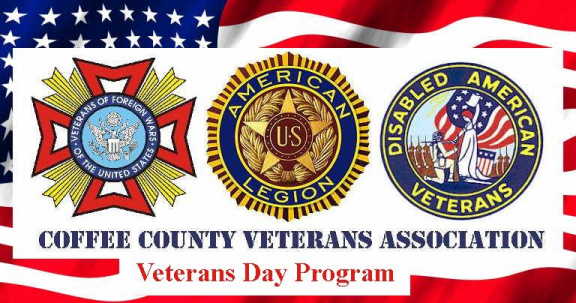 28 January 2019:
Coffee County Veterans Association Monthly Meeting
Meetings start at 6 pm.
Coffee County Veterans Building; 130 Shelton Lane; Manchester
---

11 February 2019:
VFW Post 10904 Monthly Meeting
Dinner served at 6 pm. Teacher and essay awards or honors at 6:30 pm.
Post and Auxiliary meetings start at 7 pm.
All veterans interested in joining are welcome!
Coffee County Veterans Building; 130 Shelton Lane; Manchester
---

15 and 16 February 2019:
Tennessee VFW Mid-Winter Conference
Embassy Suites; Murfreesboro, TN
Deadline to register is 1 February. Mail check or money order payable for $58 to:
Dept of TN VFW
G-21 War Memorial Bldg
301 Sixth Avenue No.
Nashville, TN 37243-0100
Include your name, District 5, Post number 10904 and whether you are in the Auxiliary or Post.
---
28 March 2019
Vietnam-Era Honors Dinner
Coffee County Veterans Building; Manchester; 6 p.m.
Come out - Be spoiled!
---
30 March 2019
Vietnam Veterans Recognition Day and Fair
Coffee County Fair Grounds; 12 noon till...
Open early for anyone wanting to walk on the track in honor of a veteran, loved one,
friend or organization.
Our goal for this event:
Educate, honor and entertain veterans, their families and the public.
This event is NOT just for veterans. All are welcome to attend, learn and participate.
Agenda:
Speakers, food, memorials, displays, music, organizations
and educational information will fill the day!
A Walk To Honor and Remember
This year we are going BIG!
Help us complete 58,479 laps at the


Manchester Recreation Center
Starting 1 January, we will record the laps walked at the Rec Center towards our goal of logging 58,479 laps.
One mile in the Rec Center equals to 12 laps. And each lap will count towards our goal.
Walking laps outside of the Rec Center or at home? No problem.
Just email, call or let us know how many miles you have logged.
We will record this towards our goal of walking one lap for every veteran
who died in the Vietnam War.
Again, one mile will equal to 12 laps towards our goal of 58,479 laps.
You may dedicate your laps or walk for an individual, walk in honor of someone who died
or for a relative, friend, organization or for yourself.
Please let us know if you are walking for someone so we may record this as well.
Come and enjoy the spirited music of the
Ultimate Oldies and the Beatles!
We are so honored to have both groups as our featured entertainment guests.
Be A Part Of History!
Thank you to everyone who contributed to the Vietnam War Toy Soldier Project.
You have helped us by donating at least one toy soldier to our Post. The dedication for this project will
be this March and all who participate are invited. See below for details!!

Broadcast live by our friends at
Thunder Radio
106.7 and 107.9 FM and 1320 AM
And continued support from our friends at


The Manchester Times
Need more information?
Call, email or contact me at:
Kimberly King
Commander, VFW Post 10904
flygal46@yahoo.com
Call or text me at:
251-554-8836
or home: 931-692-8326
Now how much more awesome can we get?? And Free!
---
---
Veteran Events In Tennessee
Want to attend a Veterans Day or veterans themed event? Or one that is patriotic?
Please CLICK HERE for every known Veterans' Event
in and around the state of Tennessee.
Updated daily.
Missing an event?
Please contact Kimberly King.
Email me at: flygal46@yahoo.com
or phone: 251-554-8836
---
Patriotic Days We Acknowledge and Cherish
VFW Post 10904 celebrates and honors all patriotic days and events including the following:
Four Chaplains Day - 3 Feb
National Vietnam War Veterans Day - 29 March
National Former Prisoner of War Recognition Day- 9 April
Loyalty Day - 1 May
National Military Spouse Appreciation Day - 11 May
Armed Forces Day - 20 May
Memorial Day - 28 May
Flag Day - 14 June
Independence Day - 4 July
National Purple Heart Day - 7 August
Patriot Day - 11 Sept
POW/MIA Day - 21 Sept
Gold Star Mother's Day - 30 September 2018
Veterans Day - 11 Nov
VFW Day - 29 Sept
National Pearl Harbor Remembrance Day - 7 Dec
---
Please click Here to view a few photos
of some of our events, projects, members and award winners.
---
VFW Post 10904 Membership
Please click HERE to view information
on becoming a member of our post.
---
Community Service Programs
Click on the title to access information on the following awards and programs:
These awards include Emergency Medical Technician, Law Enforcement and Firefighter.
Click here for more info:
Public Safety Award Information
Emergency Medical Technician, Law Enforcement or Firefighter Award Submission Form

Scout of the Year Award
Smart/Maher VFW Citizenship Education Teacher Award Page 1
Smart/Maher VFW Citizenship Education Teacher Award Page 2
Young American Patriotic Art Contest
Open to students in grades 9-12
Patriots Pen Essay Contest
Grades 6-8

Rules and Eligibility for the Patriots Pen Essay Contest

Voice of Democracy Essay Contest
Grades 9-12

Rules and Eligibility for the Voice of Democracy Essay Contest

For a complete list of Community Service programs, please Click Here
---
VFW Action Corps Weekly

What is National VFW working on this week?
Check out the latest news and information at
VFW Action Corps Weekly
---

Proud member of the
Department of Defense Vietnam Commemoration

Please contact us if you know anyone in the following categories from the Vietnam War:

1. Former, living American military Vietnam prisoners of war (POWs) as listed by the Department of Defense.
2. Immediate family members such as parents, children, siblings, or the spouse of American military personnel
who are listed as missing or unaccounted for by the Department of Defense.
3. Immediate family members such as parents, children, siblings or the spouse of a veteran who is
listed on the Vietnam Veterans Memorial in Washington DC.
4. The surviving spouse, (at the time of death) of a veteran who served on active duty
in the U.S. Armed Forces at any time period between 1 November 1955 to 15 May 1975, regardless of location of service.

We will honor and recognize those family and/or service members at an appropriate time.
---
Other VFW Post and General Links:

VFW Post 10904
Chain of Command and Officers

VFW Post 10904
Membership Information

Veterans Killed in Vietnam From Coffee County, Tennessee
Tennessee Veterans Events


Every veterans event known in Tennessee and surrounding states.
VFW Post events listed here as well.

VFW Post 10904
Vietnam Veterans Recognition Day 2018

Veteran Legal and Social Service Resources in Tennessee
Lawyers for Warriors
Legal aid, advice and lawyers in Tennessee for Veterans.

Department of Defense
Vietnam War Commemoration

Tennessee Handgun Carry Permit Safety Class

Honor Flight of Middle Tennessee

Coffee County Wreaths Across America Facebook Page

New Veterans ID Card

Military Discounts Offered by Stores, Services or Online
Great source of information on discounts for military and their families.

ASVAB Test; Practice Test and Study Guide

Operation Gratitude
Care packages sent to military and how to contribute or join.

Manchester Recreation Center

Ultimate Oldies Show
Wonderful show featuring Tom and Margie Gerard's daughter
Karen Wainwright.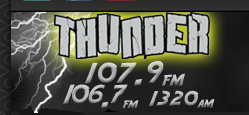 Thunder Radio
Support those who support us. Thunder Radio is our partner in all events helping or
related to veterans. Join them at radio FM station 106.7 or 107.9.
Also available at AM station 1320

A Winning Attitude is is where we purchase our event t-shirts, post polo shirts and plaques.
Highly recommended for anyone having an event, cause or need.
Located in Manchester near the square.
---
Website and Contact Information:
For information on the VFW Post 10904
please contact: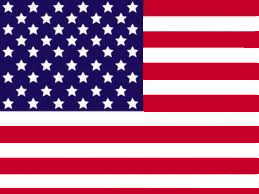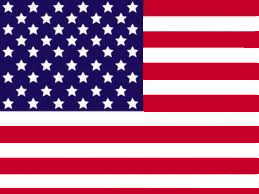 Kimberly King
Commander, VFW Post 10904
2658 Gap Road; Altamont, TN 37301
flygal46@yahoo.com
Phone: 251-554-8836 Please email me your questions, comments
or information pertaining to our Post.
Happy to serve!
---
This site has been updated 16 January 2019
This Page Has Been Visited
Times.