The VFW was established to assist veterans. Our mission is to foster camaraderie among U.S. veterans
of overseas conflicts and to serve our veterans, the military and our community. We advocate on behalf of all veterans.
The purposes of the VFW are patriotic, fraternal, historical, charitable and educational.
To preserve and strengthen comradeship among its members and to assist worthy comrades.
To perpetuate the memory and history of our dead and to assist their surviving spouses and orphans.
To maintain true allegiance to the United States and fidelity to its institutions of freedom
and to preserve and defend the United States from all enemies.
VFW Post 10904 and/or Veterans Events
---

VFW Monthly Breakfast
Please note there will be NO monthly breakfast in March
due to the Corona Virus situation.
---
Temporarily Postponed:
Vietnam-Era Veterans Honors Dinner


Special guest speaker:
Captain William A. Robinson
The Vietnam War's longest held enlisted prisoner of war (POW).
Dinner at 6 pm. Open to all Vietnam-Era Veterans and their families.
Please register by calling CDR Kimberly King at 251-554-8836
or email flygal46@yahoo.com
---
Temporarily Postponed:
Veterans Honors Day and Fair


Special guest speaker:
Captain William A. Robinson
The Vietnam War's longest held enlisted POW.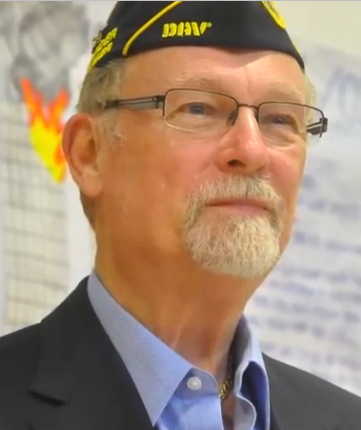 Master of Ceremonies:
1st LT Howard I. Thompson
Vietnam War Veteran and
Quartermaster/Adjutant - VFW Post 10904
Food, vendors, displays and ceremony all at the
Coffee County Fairgrounds
99 Lakeview Drive
Manchester, TN

Walk and Learn
Participate in a walk we titled "Walk and Learn" from 8 am to 10:30 am.
Here is how it works:
Special walking sticks available to the first 100 registered walkers with a small entry fee.
Educational stations along the route.
Visit each station along the route and receive a special sticker for your walking stick.
Complete all stations and receive a special dedication Vietnam War sticker.
Educational, walk for good health and honor the veteran of your choosing.
Perfect for Scouts, groups, kids, families, veterans and organizations.
Also performing -

A very special thank you to all our
generous and wonderful sponsors:
~ Thompson Jewelers ~
~ Central Funeral Home ~
~ Humana
~ Jefferson's Restaurant
~ Black Rifle Coffee
~ Woodmen Life ~
~ Ace Hardware ~
~ Clower Automotive ~
~ Manchester Times ~
~ Thunder Radio ~
~ The Duck, 93.9 Radio ~
~ Tennessee Magazine ~
Click Here for more information.
---
"Operation Joy"
Music Program
March
Note:
Morning Pointe, Autumn Oaks, TN Veterans Home,
McArthur Manor, Glenn Oaks and Brookdale
are all cancelled in March due to the Corona Virus outbreak.
April
Please note that the April schedule will more than likely be cancelled
due to the Corona Virus outbreak.
Updates will be posted here.
Below are the addresses for the homes we visit each month:
Autumn Oaks Senior Living; 1621 McMinnville Hwy; Manchester
Morning Pointe Assisted Living; 711 Kings Lane; Tullahoma
McArthur Manor Assisted Living; 119 Bryan Ave; Manchester
Webb House Retirement Center; 3877 Manchester Hwy; McMinnville
Brookdale Assisted Living; 801 Wilson Ave; Tullahoma
Glenn Oaks Health Center; 1101 Glenn Oaks Road; Shelbyville
TN State Veterans Home; 345 Compton Road; Murfreesboro
Fun spirited music program, prayer and fun provided to several assisted living centers.
All are welcome to join us. It's great fun!
Please contact Kimberly King at flygal46@yahoo.com
or phone 251-554-8836 for additional information.
---

13 April 2020:
VFW Post 10904 Monthly Meeting
As of today, this event will be cancelled due to the Corona Virus outbreak.
Our only requirement in April is to elect our new officers.
Please contact CDR King for details.
---
16 May 2020:
Fort Campbell Military Retiree Day
9 am to 2 pm
Door prizes, retiree info, immunizations and more.
---
---

2020 Patriot's Pen, Voice of Democracy and Teacher of the Year Awards
Please Click Here to see this year's
essay competition and teachers of the year, from our Post, District and our State winner!
---