Voice of Democracy Essay Contest
Grades 9-12

2019 Voice of Democracy Essay Contest Brochure

Rules and Eligibility for the Voice of Democracy Essay Contest

For a complete list of Community Service programs, please Click Here
---
Toy Soldier Project

(Click on the photo for a larger view of the display)
The dedication ceremony for the Toy Soldier Project was held on 28 March 2019
in conjunction with our Vietnam-Era Veterans Honors Dinner.
This project began in May of 2018 by the members of Veterans of Foreign Wars Post 10904 in Manchester.
The goal was to collect one toy soldier for every American veteran killed in the Vietnam war.
To achieve this, schools, churches, children, veterans, organizations and the general public, all contributed to the project.
The collection of toy soldiers was competed in November 2018.
The first miracle of this project was in its construction. All American Enterprises, in Altamont TN,
built the display case. The wood to build it was not specific, but when the wood arrived, Micah Roberts,
the owner, discovered that every piece of wood
was stamped "Made in Vietnam."
The second miracle was that every single toy soldier collected for this project was used.
The most amazing fact of this project was that we did not have a single toy soldier extra or short.
Every single toy soldier collected was used totaling 58,479.
The dark gray laminate covering the wood is reflective of the granite used in the Vietnam Veterans Wall in Washington DC.
The 8 pink toy soldiers represent the 8 women veterans killed in the Vietnam War.
We did not specify the size of the soldiers. Some are as small as a half inch while others are as large as 4 inches.
Several of the toy soldiers have names written on the base. Anyone who contributed to the project was told they
could write the name of a loved one on the base. These are now a permanent part of the display.
The display was built on casters so it may be brought to veterans events around the state if needed.
The display will be permanently housed at the Coffee County Veterans Building at 130 Shelton Road.
---
VFW Action Corps Weekly
What is National VFW working on this week?
Check out the latest news and information at
VFW Action Corps Weekly
---

Proud member of the
Department of Defense Vietnam Commemoration
Please contact us if you know anyone in the following categories from the Vietnam War:
1. Former, living American military Vietnam prisoners of war (POWs) as listed by the Department of Defense.
2. Immediate family members such as parents, children, siblings, or the spouse of American military personnel
who are listed as missing or unaccounted for by the Department of Defense.
3. Immediate family members such as parents, children, siblings or the spouse of a veteran who is
listed on the Vietnam Veterans Memorial in Washington DC.
4. The surviving spouse, (at the time of death) of a veteran who served on active duty
in the U.S. Armed Forces at any time period between 1 November 1955 to 15 May 1975, regardless of location of service.
We will honor and recognize those family and/or service members at an appropriate time.
---
Thank you for considering a donation!
Donations made to our Post go strictly to veterans needs, programs or community
charitable organizations we support.
---
VFW Post and General Links:

VFW Post 10904
Chain of Command and Officers

VFW Post 10904
Membership Information

Facts about the Vietnam War; Compiled by VFW Post 10904

American Veteran POW's Killed in Hiroshima; Compiled by VFW Post 10904

Pearl Harbor Day

Website under construction for 2020!
VFW Post 10904
2020 Veterans Honors Day and Fair
28 March 2020

Veterans Killed in Vietnam From Coffee County, Tennessee

Thompson Jewelers
Veteran owned and operated.
Has our highest recommendation.
Best jeweler in Tennessee

Central Funeral Home
Proud sponsor of VFW Post 10904

Please support Ron and Cyndi Clower and their Auto Repair Shop.
They are members of our VFW Post.
Proud sponsor of all veterans in Coffee and surrounding counties.

Mission BBQ
Veterans owned, operated and recommended restaurant.

Veteran Legal and Social Service Resources in Tennessee
Lawyers for Warriors
Legal aid, advice and lawyers in Tennessee for Veterans.

Black Rifle Coffee
Veterans owned, operated and recommended coffee.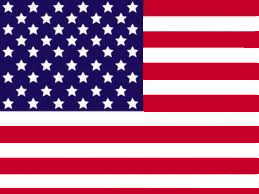 Vietnam-Era Honors Dinner Video; 28 March 2019

Department of Defense
Vietnam War Commemoration

Vietnam-Era Honors Day at Manchester Square - March 2018
Filmed by Lamar Wilkie, Chief Petty Officer, U.S. Navy - Retired

Nashville Sea Cadets

Tennessee Handgun Carry Permit Safety Class

Honor Flight of Middle Tennessee

Coffee County Wreaths Across America Facebook Page

New Veterans ID Card

Military Discounts Offered by Stores, Services or Online
Great source of information on discounts for military and their families.

ASVAB Test; Practice Test and Study Guide

Operation Gratitude
Care packages sent to military and how to contribute or join.

Manchester Recreation Center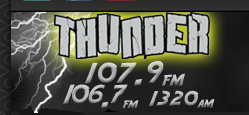 Thunder Radio
Support those who support us. Thunder Radio is our partner in all events helping or
related to veterans. Join them at radio FM station 106.7 or 107.9.
Also available at AM station 1320

A Winning Attitude is is where we purchase our event t-shirts, post polo shirts and plaques.
Highly recommended for anyone having an event, cause or need.
Located in Manchester near the square.
Tennessee Veterans Events


Every veterans event known in Tennessee and surrounding states.
VFW Post events listed here as well.
---
Website and Contact Information:
For information on the VFW Post 10904
please contact: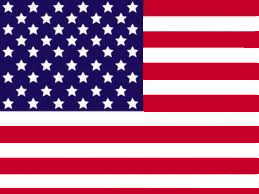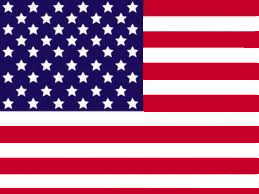 Kimberly King
Commander, VFW Post 10904
2658 Gap Road; Altamont, TN 37301
flygal46@yahoo.com
Phone: 251-554-8836 Please email me your questions, comments
or information pertaining to our Post.
Happy to serve!
---
This site has been updated 10 December 2019
This Page Has Been Visited
Times.